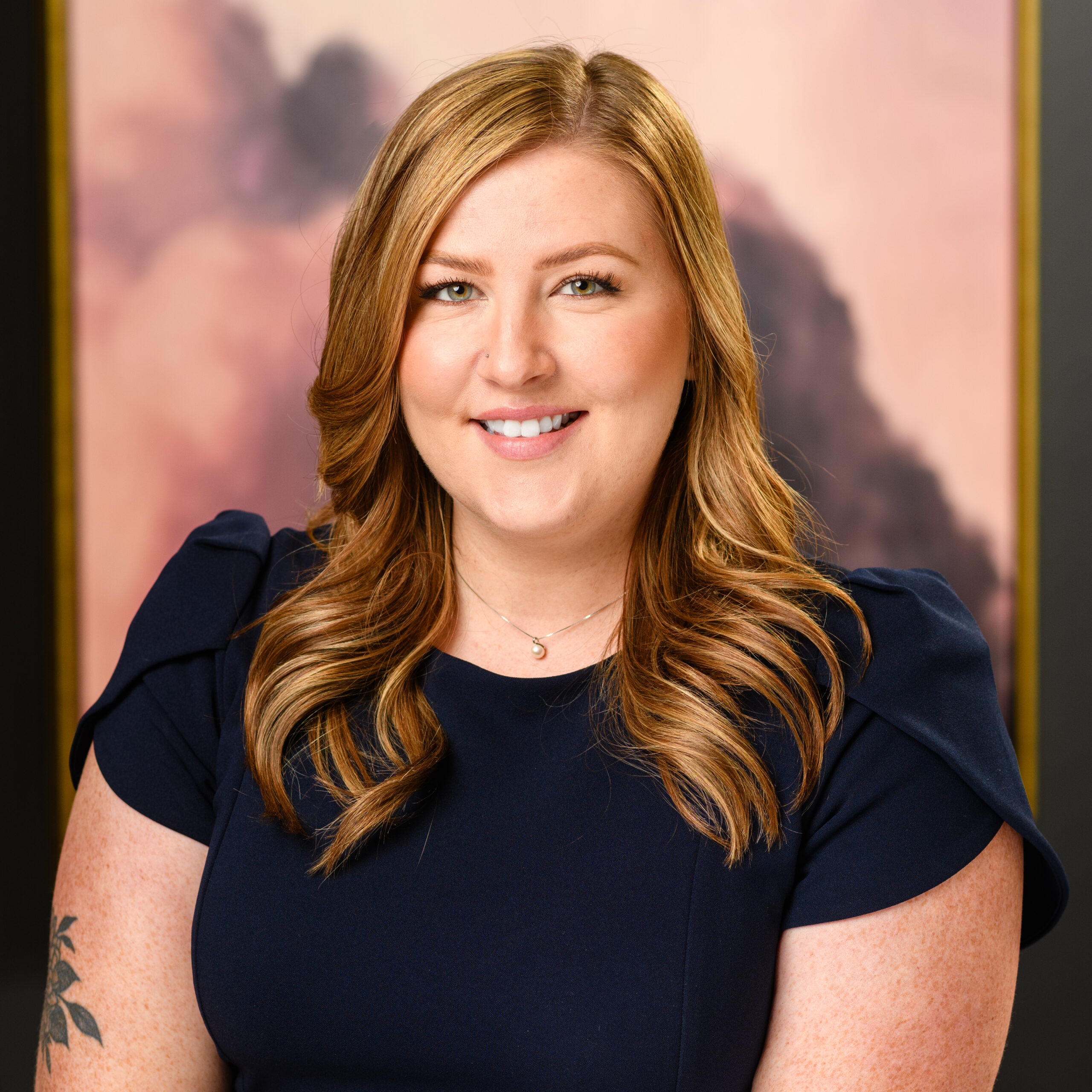 Kelly Squires
Managing Director
Kelly has been with Terry & deGraauw, P.C. since 2014, when she received her Bachelor's Degree in Business Administration from the Anderson School of Management at the University of New Mexico.  She graduated with honors and was a recipient of the Presidential Scholarship while at UNM.  Kelly is passionate about ensuring all of the moving parts of our business come together to create a cohesive and harmonious environment that is centered around our client's needs.  She is dedicated to making sure our staff is supported, and believes fostering a strong team approach is the best way we can support our clients.  It is her mission to make sure our firm operates as efficiently as possible, so our attorneys are able to focus on providing our clients with the highest quality of representation.  Emanating from her commitment to these goals, our firm has been recognized as one of the best law firms in the Albuquerque Metro area for Family Law and Family Law Mediation in 2021 by Best Lawyers.
Kelly is focused on the long-term goals of the firm and the impact we leave on our community.  She makes it a priority for our firm to donate time and resources to local organizations such as food banks and youth shelters.  Her highest goal is to better the lives of New Mexican families and the families we work with, so we are able to walk our clients through the most challenging times in their lives with compassion and professionalism.
Kelly is the proud mom of two rescue dogs, and she also enjoys drawing and painting, gardening, and experiencing the beauty of our state's diverse landscape.