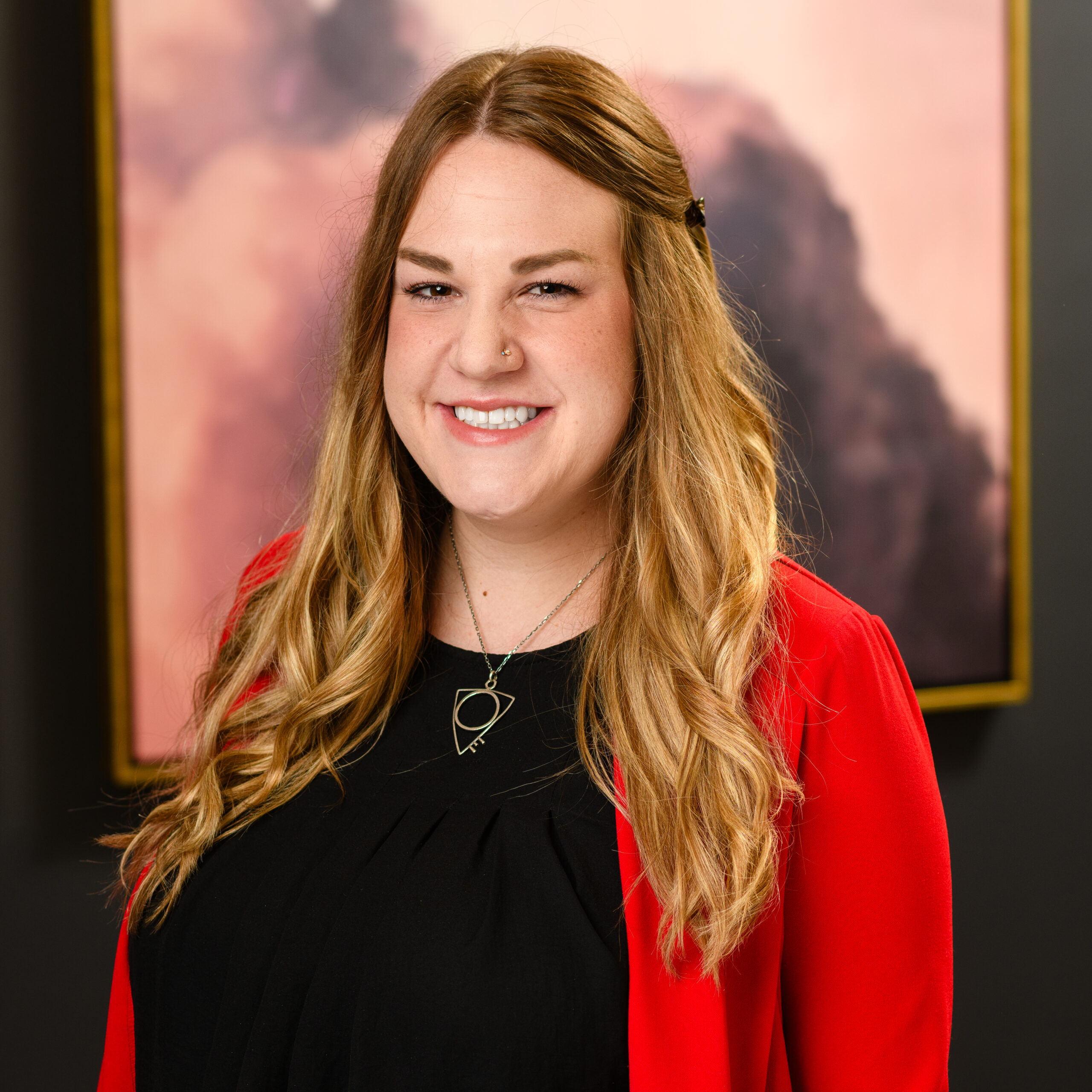 Chelsey Pelzman
Associate Attorney
Chelsey Pelzman is an Associate Attorney with Terry & deGraauw, P.C. with a passion for helping others during trying times of life. She enjoys practicing family law as it allows opportunity to advocate for both adults and children under sensitive circumstances. Chelsey strives to provide zealous representation that is both effective and beneficial to the family unit.
Chelsey was born and raised in Albuquerque and continues to adore the Land of Enchantment. She received her undergraduate degree from Texas Tech University and then moved back home to work. She has experience as a Case Manager for a foster care agency, a Discharge Planner for the Sandoval County Detention Center, a Client Advocate for a youth home, and a Legal Assistant for the Child Support Enforcement Division. She believes in a holistic approach to any problem as everyone's story is unique and deserves both attention and compassion.
Chelsey is a University of New Mexico School of Law Alumni. Throughout law school she was a member of the Child and Family Justice Initiative, served as the Secretary for the Children's Law Section of the New Mexico State Bar, represented UNM in a national Client Counseling Competition, completed training in the Theory and Practice of Mediation, and was given the Excellence in Alternative Dispute Resolution award by the faculty of the law school. Chelsey believes in the practice of mediation and negotiation to achieve resolution and alleviate stress from individuals and families during their most challenging times.
Chelsey loves spending time with her husband, friends, and family as well as her two sweet fur babies. She loves board games, good movies, and sunset hikes.